Geo-Trips :: Hertfordshire to Ipswich
Ipswich
A drive from Flint Cross, Sun, 22 May 2022 by David Howard
Part of my seasonal operations once the clocks go forward is to cover patches on my map I haven't been to, based on how long it takes to get there before it gets dark, as the usual plan is taking photos there and back, often using different routes to double my coverage.
I had bypassed Ipswich before but hadn't been into it with a camera, so used the route from Royston east to also cover part of the route beyond Sudbury, although a left turn was missed and got to Hadleigh cross country, and the route through Ilford is diabolical at almost any time so try and avoid it. It was a nice easy run, and didn't plan any route within Ipswich itself, but just went to one edge in Westerfield, then returned to the A12 using the signposts so I didn't get too lost. It's no problem using the A12 at night, and as it was late by then was happy to go back what becomes the quick way after about 8pm. It's a route I've known all my life as my grandparents lived off the A12 in Ilford so used it regularly.
Click the blue circles to see a photograph taken from that spot and read further information about the location. The blue lines indicate the direction of view. There is also a slideshow of this trip. ( )
↓ Scroll down here ↓

CPW Locksmiths on Bond Street, Ipswich

Park Road, Ipswich
At the junction of Henley Road

Westerfield Road level crossing

Westerfield Business Centre
It looks a lot more like a farm to me.

Field and antenna by Westerfield Road

Pizza Hut on London Road, Ipswich

Yarmouth Road, Ipswich
The River Orwell is behind the trees.

Roundabout on Hurdle Makers Hill west of Ipswich

Park by Hurdle Makers Hill, Ipswich

Ipswich Veterinary Centre on Scrivener Road

London Road, Ipswich
Looking towards Ranelagh Road

Pylon by the River Orwell, Ipswich

Handford Road, Ipswich
Looking towards the council building.

Buildings on Woodbridge Road, Ipswich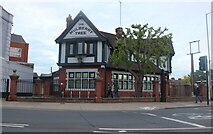 The Mulberry Tree on Woodbridge Road, Ipswich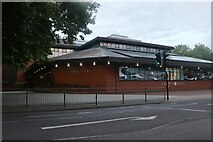 Crown Pools on Crown Street, Ipswich

Offices on Crown Street, Ipswich

House on Woodstone Avenue, Ipswich

New houses on Henley Road
The one on the left has just been finished and occupied, the other isn't quite done.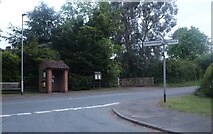 Westerfield Road at the junction of Lower Road

Food Plus on Chevalier Street, Ipswich

Terraced houses on Chevalier Street, Ipswich

British Red Cross on Chevalier Street, Ipswich

Scrivener Drive from London Road Ipswich

Tower blocks in the centre of Ipswich
Running along Key Street

Tower blocks on Key Street, Ipswich
Having been to a number of American cities I can say this view is fairly similar.

East Suffolk County Council building, Ipswich
This is the side view of a convincing castle but currently empty and boarded up.

Bend on George Street, Hintlesham

Field by Benton Street, Hadleigh

Hadleigh Library on Duke Street

Duke Street, Hadleigh
Looking towards Benton Street

Hadleigh United FC by Layham Road

Spooners Lane, Hadleigh
From Angel Street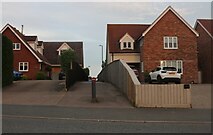 New houses on Lady Lane, Hadleigh
These were built in around 2016

Field by Lady Lane, Hintlesham

Roundabout on the Haverhill Bypass

Roundabout on the Haverhill Bypass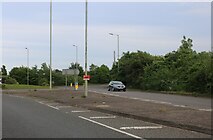 Roundabout on the Haverhill Bypass

Amazing roundabout on the Haverhill Bypass
It says it is anyway.

Roundabout at the end of the Haverhill Bypass
Heading to Sturmer over the other side.

Sudbury Road, Stoke By Nayland

Polstead Street, Stoke by Nayland

Junction on Rockalls Road, Polstead

Large cottage on Stoke Road between Polstead and Layham

Terrace of houses on Stoke Road, Layham

Stoke Road, Layham
You don't often see a building ending in a wall along a road.

Building site on Snow Hill, Chilton Street
A new house is going up here.

Roundabout on Springlands Way, Sudbury
Looking towards the Ford dealership.

Esso petrol station on Northern Road, Sudbury

Parking area on Further Street, Assington

Stoke Road at the junction of Nayland Road

Sudbury Road, Stoke By Nayland

The Coach House Hotel, Flint Cross

Petrol station entrance on the A505, Flint Cross

Grassland by the A505, Duxford

Field by Mill Road, Baythorne End
The trees on the left follow the River Stour, which marks the Essex border into Suffolk.

The A12, Capel St Mary
I've been here before. https://www.geograph.org.uk/photo/5377066

Layby on the A12, East Bergholt
All images © David Howard and available under a Creative Commons licence

.