Geo-Trips :: South Essex villages
Ingatestone
A drive from Finchley, Sun, 1 Jan 2023 by David Howard
After bursting a tyre in a pothole on New Year's day my planned trip to Cambridgeshire was delayed till the following week as I couldn't go too far without carrying a spare just in case. I began by taking my Geograph New Year's day picture in Finchley while I bought some lunch, and aimed for Eastern Avenue to head north from Romford.
The weather was quite good, dry and not too cold, and I covered the patch from there to Ingatestone where I hadn't covered before. As it got dark early I turned back towards Ongar as it was too late to aim anywhere else but because of Christmas lights managed some nice views of them while it was getting dark. I always find alternate plans where one is stopped for any reason, such as heavy rain, travel problems and the like, and save the longer ones for better conditions.
Click the blue circles to see a photograph taken from that spot and read further information about the location. The blue lines indicate the direction of view. There is also a slideshow of this trip. ( )
↓ Scroll down here ↓

Electricity transformer on Regents Park Road, Finchley
2023 new year's day photo, taken around 2.15PM.

The entrance to Upper Bedfords Farm, Harold Hill

Lower Bedfords Road, Harold Hill

Coxtie Green Road at the end of Chequers Road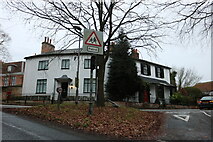 Houses in South Weald
On the corner of Weald Road and Wigley Bush Lane

Ongar Road at the junction of High Street, Brentwood

House on Ingatestone Road, High Woods

Ingatestone Road at the junction of Highwood Road

Fingrith Hall Lane, Blackmore
At the junction of Redrose Lane

Rookery Road at the junction of Chelmsford Road

House & Jackson Veterinary Hospital, Nine Ashes

Pond on Rookery Road, Nine Ashes

Chelmsford Road at the junction of Mill Lane

Cucina Italia Restaurant, High Ongar

The Foresters Arms, High Ongar

BP garage on the Four Wantz Roundabout, Ongar
Wantz means ways in Old English... more

Romford Road, Hainault
By Hainault Country Park

New Housing on Noak Hill Road, Harold Hill
This is a typical old Essex design of wood panelling.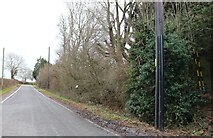 Coxtie Green Road near Noak Hill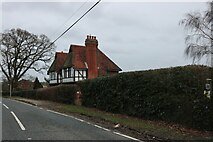 Tudor house on Weald Road, St Vincent's Hamlet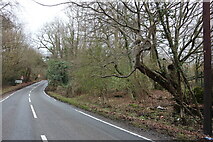 Weald Road entering South Weald

Thatched bungalow on Weald Road, South Weald

Derelict pub in South Weald
This was the Tower Arms, and has been empty since soon after 2012.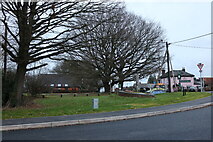 Green in Mountnessing
From Thoby Lane looking towards Roman Road.

Thoby Lane, Mountnessing
At the junction of St Anne's Road

Farm track off Thoby Lane, Mountnessing

Gate on Thoby Lane, Swallows Cross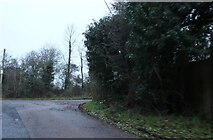 Mountnessing Road approaching Blackmore

Blackmore Road south of Blackmore

Sandford Paddocks, Blackmore
This is a development of nine houses built in 2019.

House on Havering Road, Chase Cross

House on Weald Road, South Weald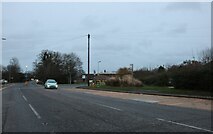 Chelmsford Road, Shenfield
Looking towards Shenfield High School

Traditional telegraph pole on Roman Road, Mountnessing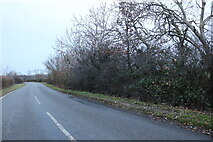 Mountnessing Road north of Mountnessing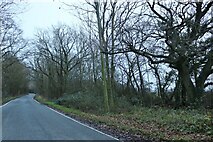 Blackmore Road south of Blackmore

Christmas baubles on Blackmore Road

House on Blackmore Road, Fryerning

House entrance on Blackmore Road, Fryerning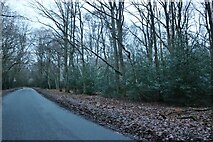 Mill Green Road
On Millgreen Common

Ingatestone Road, Mill Green
In Stoneymore Wood

Blackmore Road east of Blackmore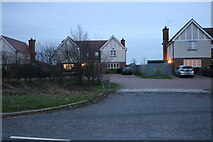 New houses in Nine Ashes
This was a farm until about ten years ago.

Rookery Road, Nine Ashes
This is the side of a house on the corner of Nine Ashes Road.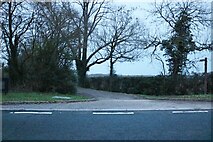 The entrance to Chevers Hall, High Ongar
On Chelmsford Road
All images © David Howard and available under a Creative Commons licence

.